Master of Science in Artificial Intelligence
Overview
In this day and age, there is no doubt that artificial intelligence (AI) has become an indispensable part of our daily lives. It is in fact getting increasingly difficult to identify an aspect of our modern lives that does not involve the use of AI. Intelligence machines are everywhere, and enhanced efficiency and augmentation of human capabilities are among the upsides.
It is predicted that in future, AI will continue to be one of the most in-demand jobs. In light of a 2019 survey conducted by Gartner, a global research and advisory company, AI applications in enterprises has increased 270% in four years, which leads to a surging demand for AI talents. In this connection, university graduates and young professionals are bound to benefit from dabbling in this booming field. However, commencing an AI career could be tough. One needs to undergo strict trainings before they can put essential skills to work. Other than the potential difficulty encountered when planning to enter the profession, over 50% of AI veterans surveyed acknowledge a skills gap in the recruitment of new bloods as mentioned in an Ernest & Young report.
Simply put, AI is important in many applications, yet there is now an acute shortage of such talents. As Asia's global university, we aspire to nurture a generation of professional AI talents to address market needs. Our proposed MSc(AI) programme provides students with foundational principles and knowledge in AI, and develops their practical skills and capabilities in applying AI to solve real world problems with ethical awareness. The programme is designed to prepare graduates for a wide range of career opportunities in AI-related fields.
Programme Features
Interdisciplinary and well-balanced curriculum
Solid training in diverse techniques used in AI from the core courses
Electives over related topics from mathematics, statistics and computer science
A capstone project with real-life applications
Guest lectures by distinguished scholars and industry experts
Internship opportunities in the AI industry and academia
Learning within and beyond AI
Student will learn the AI-related applications of mathematics, statistics and computer science to solve real-life problems.
The theoretical elements in the curriculum will help students develop essential intellectual capacity at large.
Industry connections and career prospects
Teaching team has strong connections with high-tech industries in the Greater Bay Area.
Our graduates are expected to be well prepared for careers such as software engineers, consultants and research scientists in AI and related fields such as big data and financial technology.
Teachers' Expertise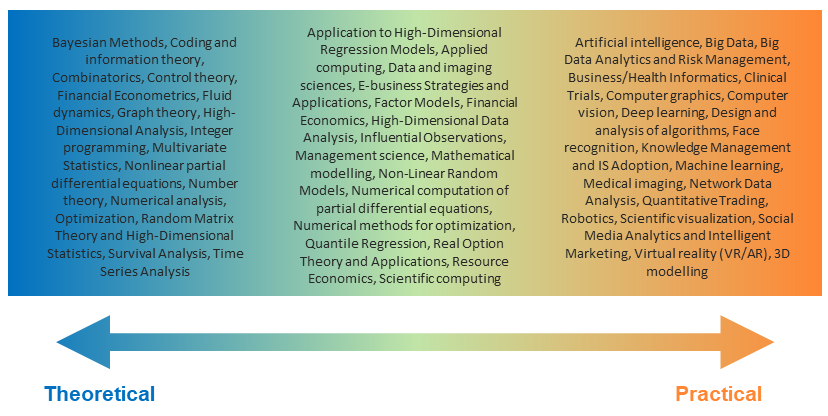 Programme Information
Master of Science in Artificial Intelligence [MSc(AI)] is an interdisciplinary taught postgraduate programme jointly offered by the Department of Mathematics (host), the Department of Statistics & Actuarial Science and the Department of Computer Science. Its academic focus is promoting the applications of mathematics, statistics and computer science to facilitate AI in decision-making and problem-solving for various organizations and enterprises within the private and public sectors.
General Information
Programme Title
Master of Science in Artificial Intelligence [MSc(AI)]
Mode of Study
Full-time
Study Period
Normative: 1.5 years
Tuition Fee
HK$300,000* for the 2023-24 intake. The fee shall normally be payable in three instalments over 1.5 years for full-time study.

In addition, students are required to pay Caution Money (HK$350), refundable on graduation subject to no claims being made, and Graduation Fee (HK$350).

* Subject to approval
Offering Departments
Department of Mathematics (host)
Department of Statistics & Actuarial Science
Department of Computer Science
Target Intake Numbers
Full-time: 75 students
Programme Structure
The course list is tentative and subject to change. For detailed course descriptions, go to Regulations and Syllabuses.
Total Credit Requirements
72 credits
Compulsory Courses (42 credits)
ARIN7001 Foundations of artificial intelligence
ARIN7011 Optimization in artificial intelligence
ARIN7013 Numerical methods in artificial intelligence
ARIN7101 Statistics in artificial intelligence
ARIN7102 Applied data mining and text analytics
COMP7404 Computational intelligence and machine learning
DASC7606 Deep learning
Disciplinary Electives (18 credits)*


with at least 6 credits from each of the following lists
List A:
ARIN7014 Topics in advanced numerical analysis
ARIN7015 Topics in artificial intelligence and machine learning
MATH7224 Topics in advanced probability theory
MATH7502 Topics in applied discrete mathematics
MATH7503 Topics in advanced optimization

List B:
STAT6011 Computational statistics and Bayesian learning
STAT7008 Programming for data science
STAT8020 Quantitative strategies and algorithmic trading
STAT8021 Big data analytics

List C:
COMP7308 Introduction to unmanned systems
COMP7309 Quantum computing and artificial intelligence
COMP7409 Machine learning in trading and finance
COMP7502 Image processing and computer vision
ARIN7017 Legal issues in artificial intelligence and data science


*Students who have completed the same or similar courses in their previous studies may, on production of relevant transcripts, be permitted to select up to 18 credits of disciplinary electives from the other two lists if they are not able to find any untaken options from any one of the lists of disciplinary electives.
Capstone Requirement (12 credits)
ARIN7600 Artificial intelligence project (12 credits)
Admission
Admission Requirements
To be eligible for admission to this programme, applicants shall:
hold a Bachelor's degree with Honours of this University, or another qualification of equivalent standard from this University or another University or comparable institution acceptable for this purpose;
possess knowledge of linear algebra, calculus, probability theory, introductory statistics and computer programming; and
fulfil the University Entrance Requirements
Application Deadlines for the 2023-24 Intake
Main Round: 12:00nn (HKT), 31 January 2023
Clearing Round: 12:00nn (HKT), 17 April 2023
Online Information Session
Session 1
Date: 29 October 2022 (Saturday)
Time: 10:00am (HKT)
Venue: Zoom
Language: English

Session 2
Date: 3 December 2022 (Saturday)
Time: 10:00am (HKT)
Venue: Zoom
Language: English



Session 3
Date: 14 January 2023 (Saturday)
Time: 10:00am (HKT)
Venue: Zoom
Language: English



Session 4
Date: 25 March 2023 (Saturday)
Time: 10:00am (HKT)
Venue: Zoom
Language: English
Registration period: 17 March 2023 - 23 March 2023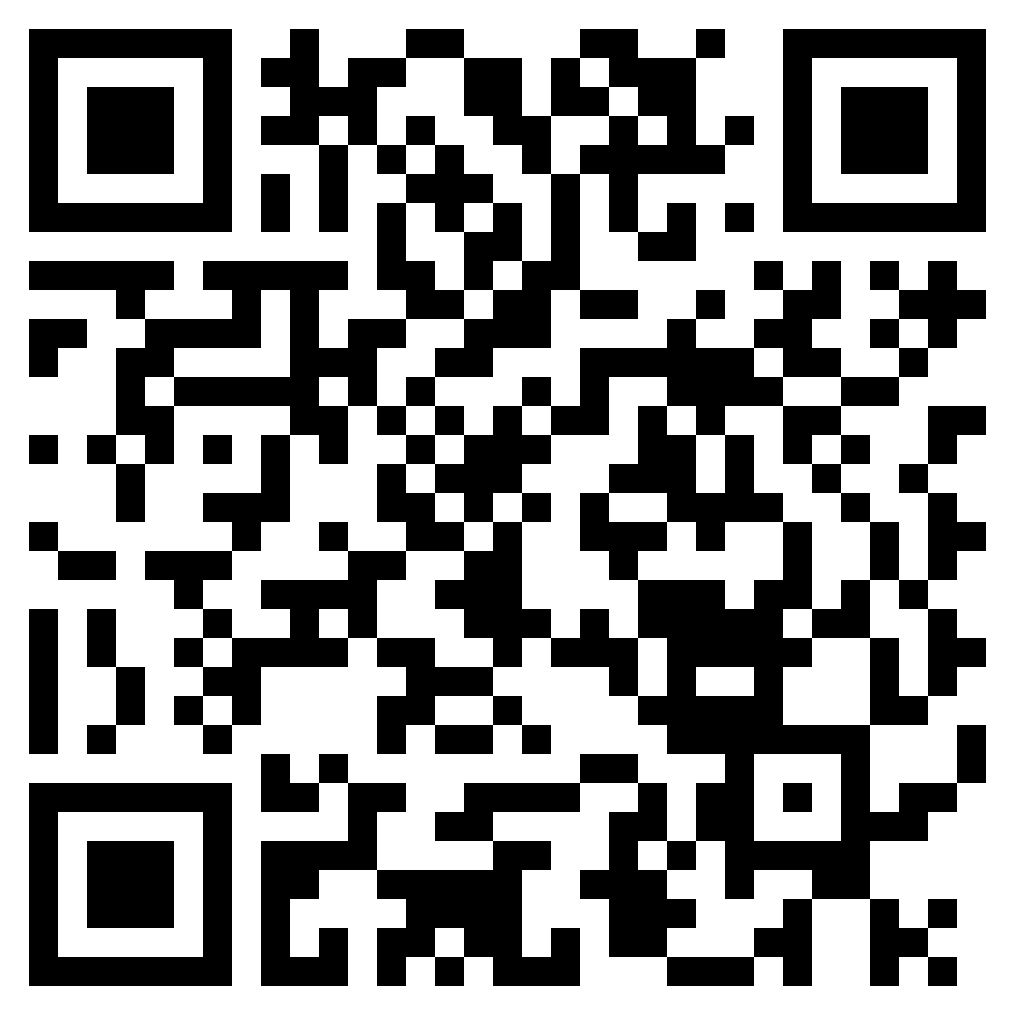 Apply for Admission
Applications should be submitted online at https://admissions.hku.hk/tpg/.

Supporting documents could only be uploaded online after the submission of application form and payment of application fee. Once submitted, the application form cannot be revised.

As applications would be viewed from time to time, applicants are recommended to upload their supporting documents at their earliest convenience.
Frequently Asked Questions
Frequently Asked Questions